Confused on how to begin?
If you're completely new to this whole furniture painting thing or even if you're a professional painter, there are times you may be unsure if you need to prime or sand your furniture before you begin painting. And let's be honest, every paint out there has different directions….sand it first, prime it first, don't sand, sand but seal…on and on. So here is a dummy-proof way to make the call on whether or not to sand or prime.
First things first!
Get out some Rubbing alcohol.
Put some rubbing alcohol on a cotton swab or rag. In a hidden area, wipe the surface back and forth with the rubbing alcohol. If the paint rubs off and you see faded streaks, you know this has been painted with a Latex product.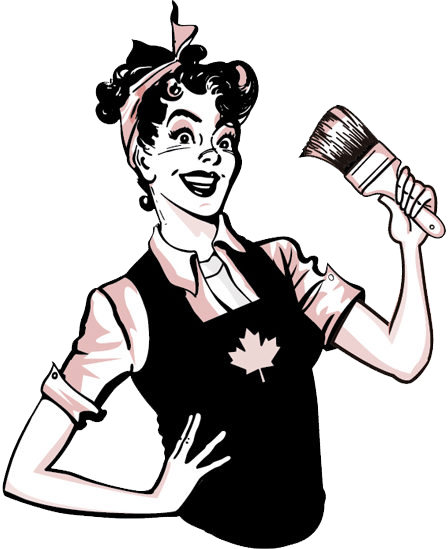 Latex paint removed by rubbing alcohol
If no paint comes off, then oil paint was used. Easy right?!
Now it's time to determine what to do with this newly-found knowledge.
Latex
Latex is quite simple. If your chalk paint is water-based (which most of them are) then you can paint directly over top without priming. You shouldn't even have to sand unless the piece has a ultra-high gloss lacquer over top of the paint. In this case you can take a piece of sand paper or your palm sander and give your piece a light all over sand. This way your paint has something to adhere to.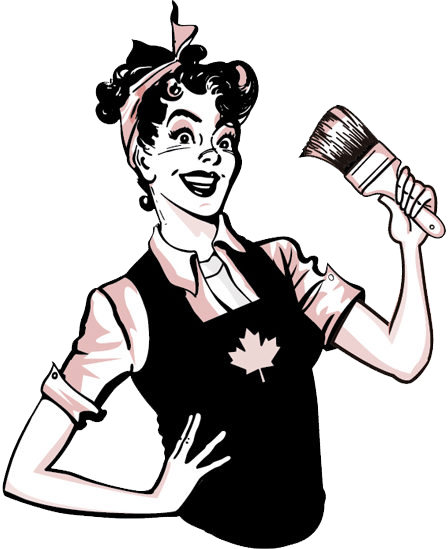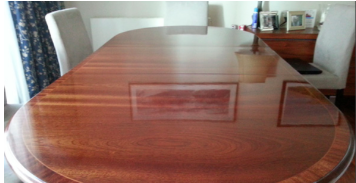 hi gloss table (High Gloss example).
Oil paint
If you've determined that your piece is oil painted then you have two choices. The first is to completely sand your piece and apply your new paint or, option two, put a primer on and continue with your paint over top. I would suggest using the primer option. It's way easier and will save you a lot of time and mess. Plaster Paint Canada has a great primer option called New Surface. New Surface is a waterborne primer/sealer with an unbeatable adhesion to the most challenging surfaces. You can use it on PVC, vinyl, plastic, glass, tile, glazed block, glossy paints, pre-coated siding, fibreglass, lacquer finishes and galvanized metals.
So now that you know how to tell the difference between oils and water-based paints and whether to prime or sand you can start prepping your piece. It's almost time to paint!
Prepping:
Before you do any priming, New Surfacing or sanding you will have to do the following things:
1. Remove any hardware.
2. Remove drawers and turn them so the faces are facing the sky.
3. If your piece has chips missing you have to decide if you want to fill them to create an even surface or leave them as added character. If you want to fill these holes, now is the time. Go to your local hardware store and ask for a wood filler. Most fillers are quite easy. Just read the directions and apply. When your filler is dry you can proceed to the next step.
4. Clean your piece with a little soap and water and allow to fully dry.
5. Now it's time to us New Surface or start painting!
There you have it friends, easy peasy. If you're ever in doubt about your furniture, just remember this easy trick.
Take care and always be creating!
Layne & Matt