You Painted WHAT???
When Layne (Plaster Paint Canada) first came to me with the idea of painting a fridge, I thought she had lost her marbles.  However, once I thought about it… I thought what a brilliant idea. I had an old dirty, greasey fridge hanging out in the garage and I needed something for my shop. When I host workshops I often offer water, coffee, tea and a snack. What a great idea to show off some of my painting skills and showcase Plaster Paint Canada's paint line.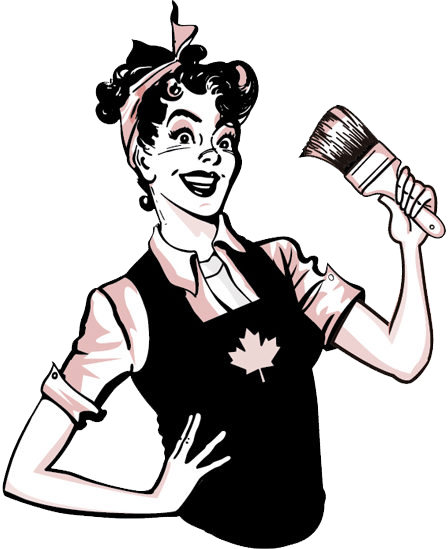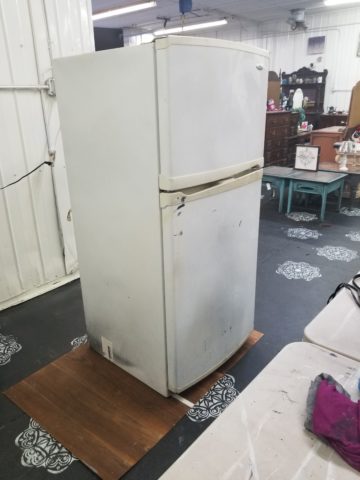 I started with scuff sanding the metal on my fridge. If you have read my previous blog posts, I am a fan of prepping all of my project pieces. I followed the sanding with an ammonia based cleaner that I pick up at a local hardware store for just a few dollars. I mix it with water and scrub her down. This will take off any grease or fingerprints, left over food.. anything that will hinder our paint from bonding to the metal.
For my next step I used New Surface by Plaster Paint Canada.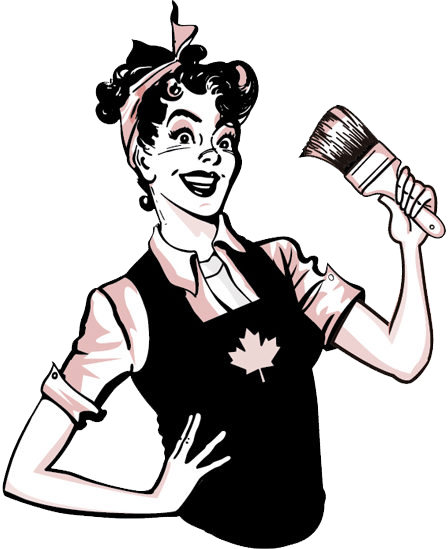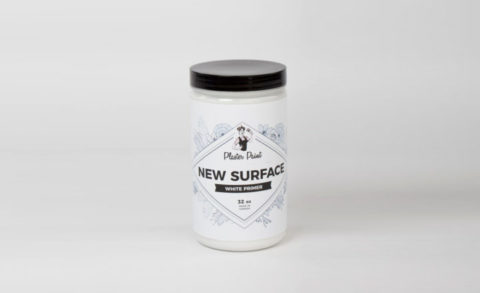 This allows my primer to bond to the metal and my paint to bond to the primer ensuring an even coat of paint that will be very durable. I allowed this step to cure for a full 24 hours before applying my paint.
I then moved onto the paint, the fun part! I chose the colour Kasie which is from the One Step line of paint.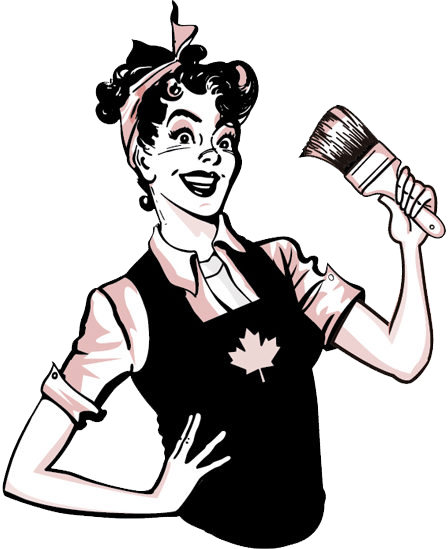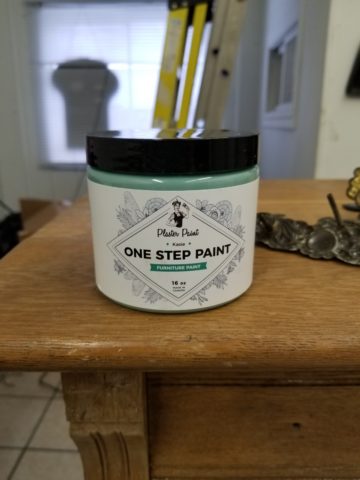 When painting with my Plaster Paint signature brush (I really like this brush, its full and applies the paint with even coverage) I went in all different directions. I did this so that when I applied my next step (glaze) it would settle in all the little crevices. I applied 2 coats of Kasie.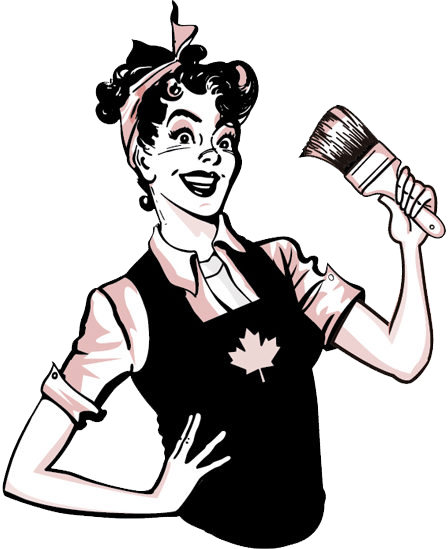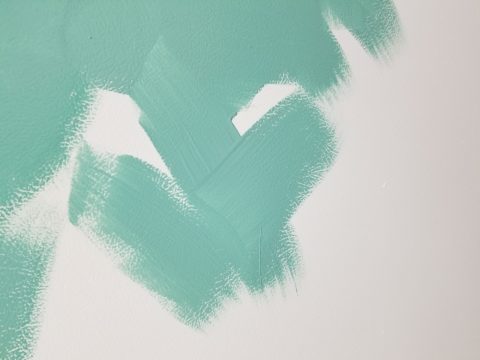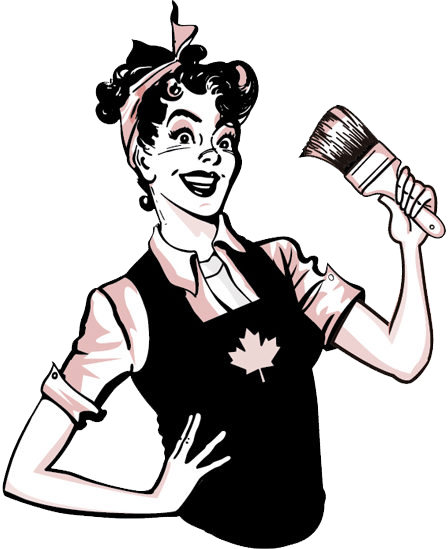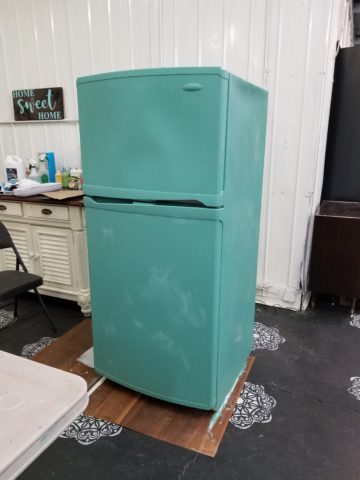 For my glaze I did not want to use a solid black or brown glaze, I wanted a mixture. I wanted it to look more like a walnut coloured stain. So…. I mixed the 2 colours like the bad ass picasso I am and came up with perfect shade of brack (get it, brown and black mixed together).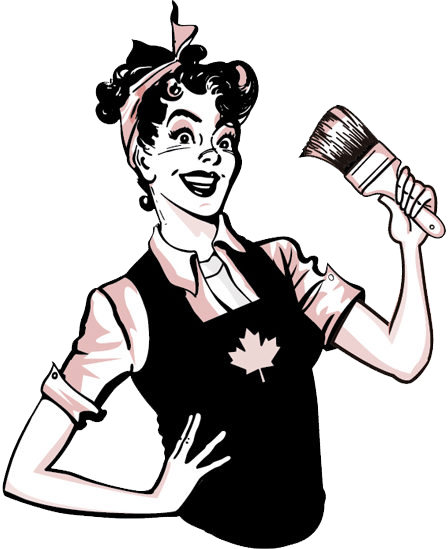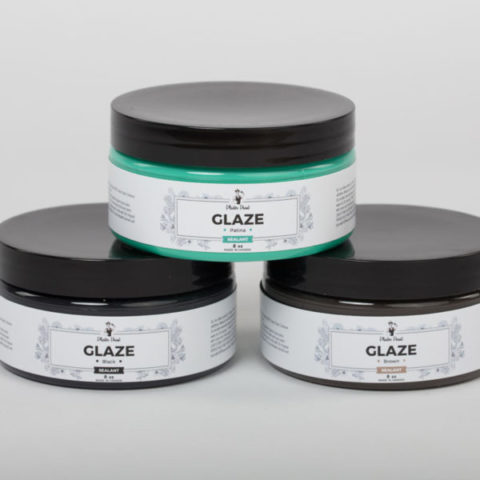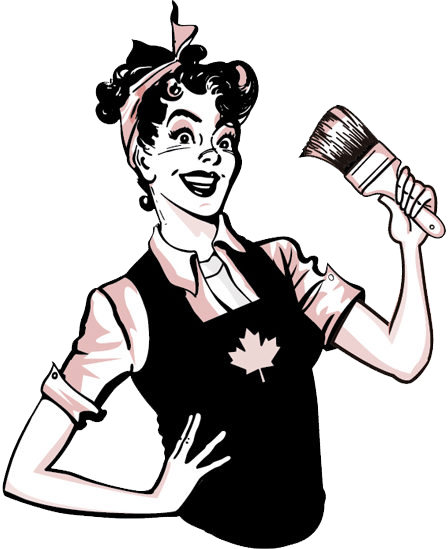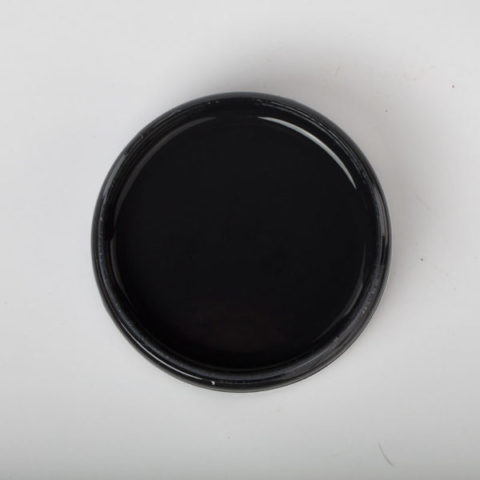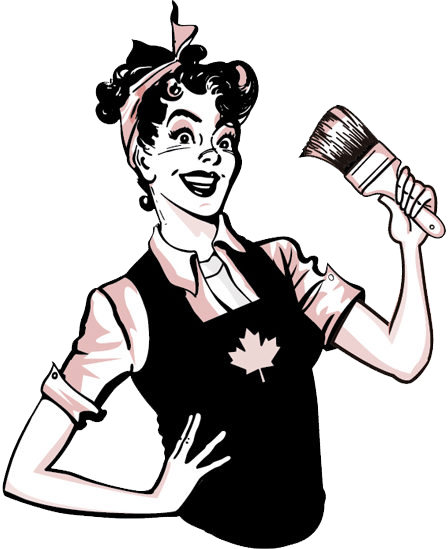 I applied the glaze just like I did my paint.  I keep a bowl of warm water and clean cloth with me and paint then wipe in sections. I follow this up with a clean dry brush and push the glaze where I want it to go.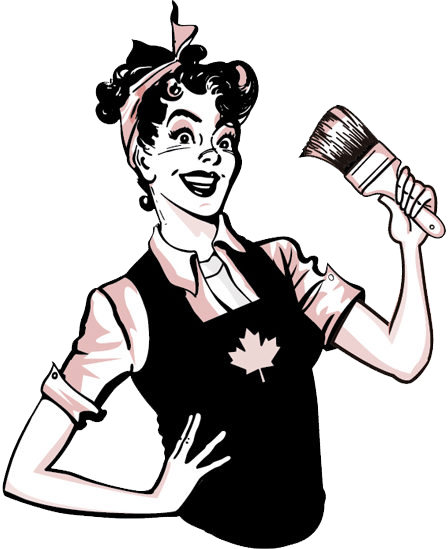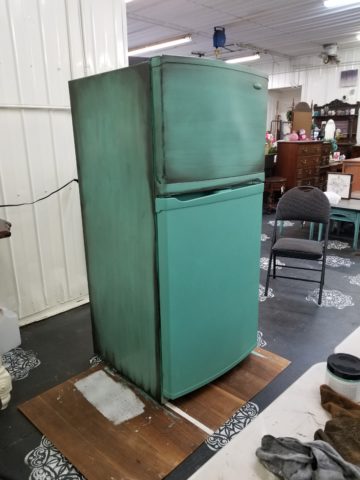 I used my silhouette and made a stencil of my Rae's Relics symbol and applied it to the front of the fridge because it is in my shop.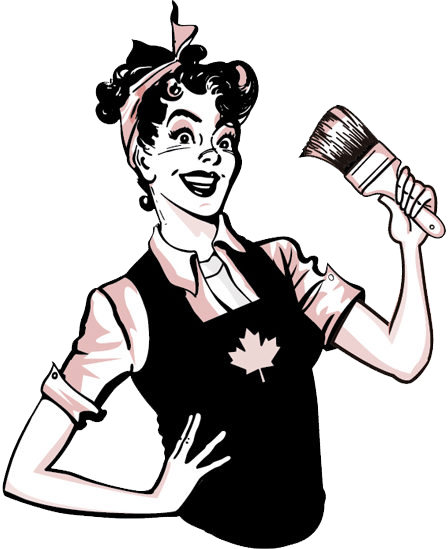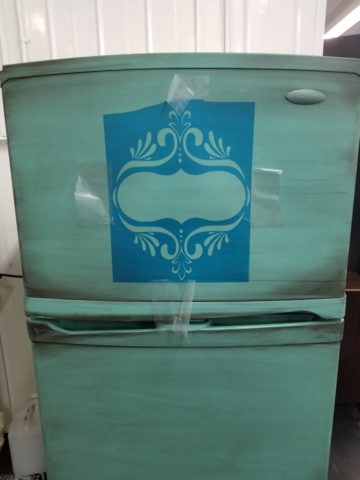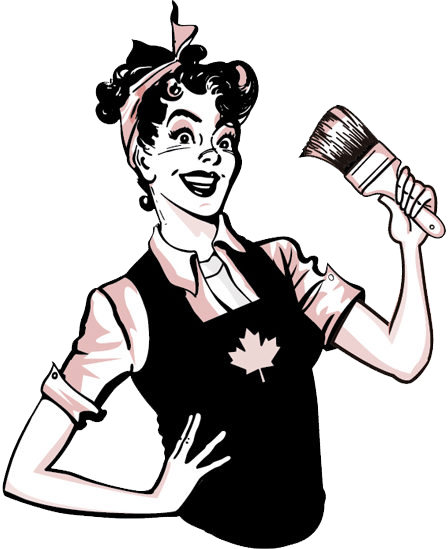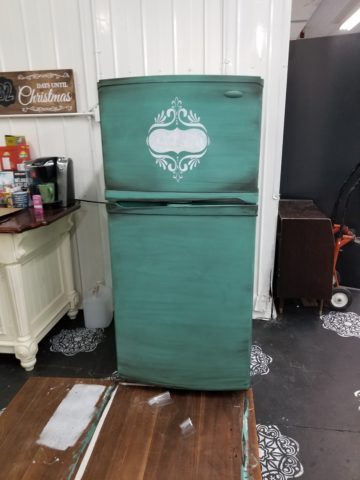 For the final step I applied 1 coat of the liquid wax in matte.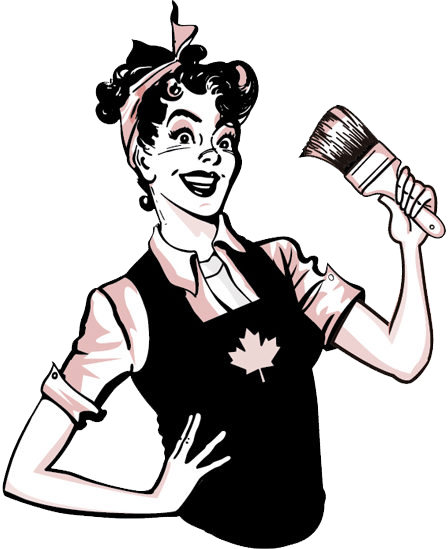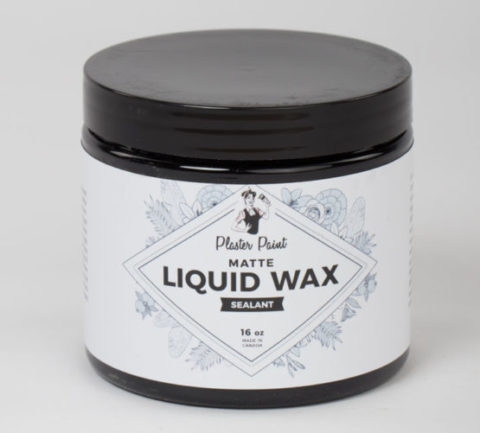 I did this because even though the One Step Kasie has a top coat built in, it's a fridge…It's still going to have fingers all over it!
I PAINTED A FRIDGE!!! and I FREAKING LOVE IT!!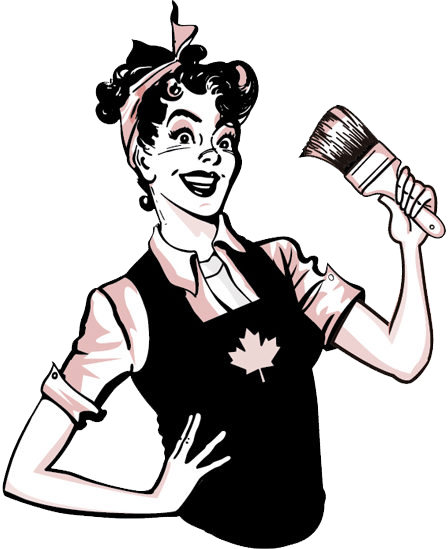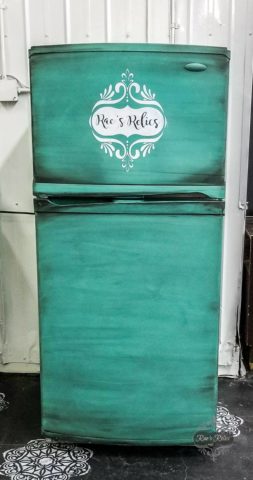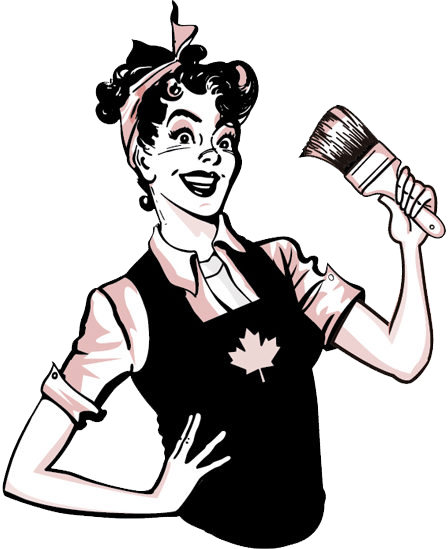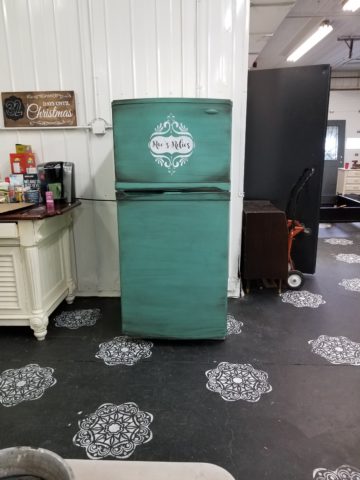 Raechal
Rae's Relics