Plaster Paint Counter Top Kits
I believe everyone has been at some point in their life, face to face with an ugly counter top in either in their home, first apartment, cottage or their RV. There use to be no option other than replacing the whole counter, which can be very costly.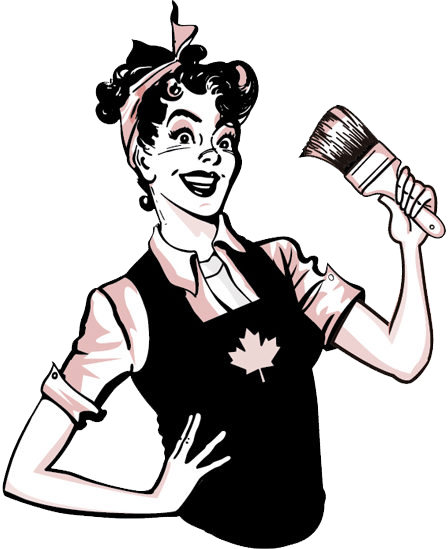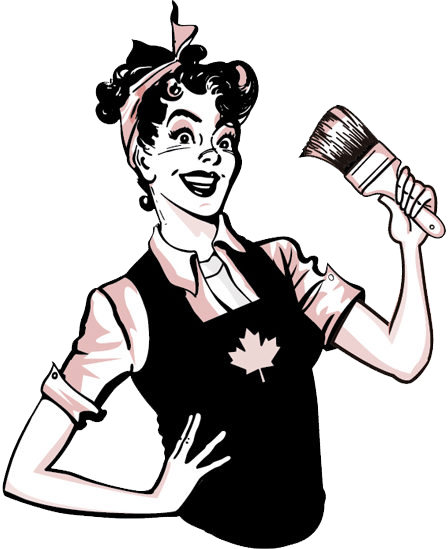 Nowadays, we are lucky to have a paint with bonding capabilities and overall wearability far more superior than ever before.
After applying Plaster Paint to every surface imaginable over the last five years, Kathy (the owner of Plaster Paint USA) came up with the brainy idea to use it on counter tops. With some skillful development and a lot of trial and errors, the "Plaster Paint Counter Top Kits" were developed.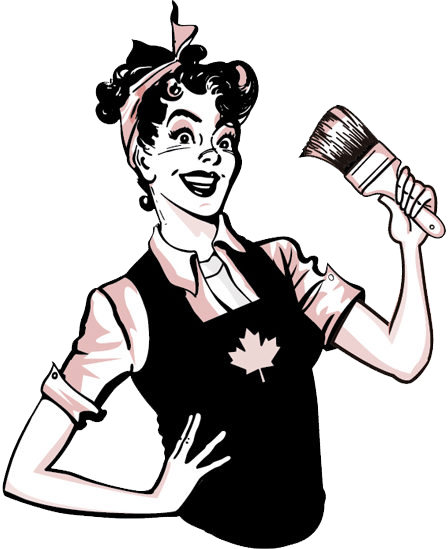 With our Canadian economy being so up and down the last few years it seems most of us are becoming a bit more cost savvy, looking for ways to save money.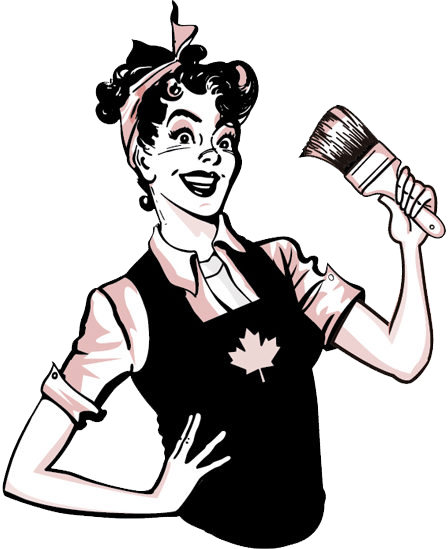 We've seen such a surge in our own shop when it comes to people wanting to restore their old pieces of furniture. Instead of spending the money to buy a new dinning room set they are spending far less to paint pieces themselves.
While our counter top kits will never replace going to the store and purchasing a new chunk of arborite or marble, they will definitely give you a few more good years out of that old, dated piece for a fraction of the price.
So I'm sure you want to know how these counter top kits actually work. It's actually quite easy!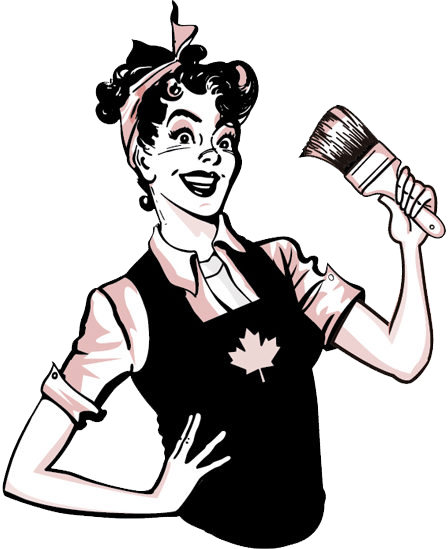 The Steps…
Directions for use:
1. Clean the countertops thoroughly. Lightly sand in all directions using a sanding block to ensure any remaining grease and rough areas are removed.
2. Use the 2" natural bristle brush included in the countertop kit and apply a light first coat of New Surface.  Allow to dry for 8-12 hours (leaving overnight is recommended).
***New Surface has to be purchased separately!
3. Use the 2" natural bristle brush included in the countertop kit and apply a light first coat of base paint. Allow to dry 30-35 minutes, then apply the second coat for solid coverage and let dry thoroughly.
4. Take your first accent colour (doesn't matter which one) and squirt it in a zig-zag pattern on a paper plate (paint pallet, what ever flat surface you want to use).
5. Take the sea sponge provided in the kit and push down on the paint. Keep in mind, you do not want to rub the sponge through the paint, you are only pressing down. You should see the zig-zag pattern on your sponge once you lift it up.
6. Start layering with your sponge on your counter top. Just push down and pull back up, trying not to smear. Wash out the sponge and ring out.
7. Now take your second accent color and do the same method with your sponge. Push down and pull back up. Follow this method using the remainder of your accent colors. These accent colors don't need to be dry to start the next accent color.
8. Once you've applied all accent colours start over and apply the accents once again (you might have to do this process 3-4 times), try to use your full jar of accent colour provided. You shouldn't see open spaces of colour on your counter, the appearance should look similar to picture below.
9. Once your accent colors are completely dry (give it a good 1-1.5 hrs) you can move on to sealing your counters.
***If you apply to much of the accent color or don't like the appearance simply sponge more of the base coat and blend. Once you have achieved the desired look allow to dry.
10. Apply your first coat of our Plaster Paint Super Gloss wax with the second 2" brush included in the kit or foam roller. Apply the wax using side to side motion in long brush strokes. Allow to dry completely for 24 hours
11. Apply your second coat of Super Gloss Wax and allow to dry(each coat a good 12-24 hours dry time).).
***Allow your counter tops to cure for 3 to 7 days before heavy use and wear. Clean your counter tops as needed using a nonabrasive cloth and avoid harsh chemicals which could remove the finish. Always use a cutting board and avoid setting extremely hot pots and skillets on the counter tops.
To figure out what size of counter top kit is best for your needs, and what is included in each kit, here is our conversion below:
First, choose between our standard colours—>
or Metallic colors—>
Finished counters done in each of the above base coats—>
Then choose your size of coverage needed—>
Standard Covers-Approx. 10-18 Linear feet
Delux-Approx.32 Linear feet
Basic:
1 x Base Coat
1 x Super Gloss
5 x Accent Colors
1 x Application Sponge 2 x 2 inch chip brush
Deluxe:
2 x Base Coat
2 x Super Gloss
5 x Accent Colors
1 x Application Sponge 2 x 2 inch chip brush
Now that you know how easy it is to redo your boring old counter give us a call or stop by the shop and pick up a kit. We are more than happy to walk you through this process and show you some of the counters we've done ourselves. Kitchen countertops, bathrooms, RV's…you name it, we've done it!